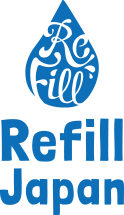 Let's increase the number and the use of Refill Stations where you can hydrate at any time, such as drinking fountains, water bottle filling stations and shops that will refill your bottles for free.
Refill Japan is a platform for promoting Refill Stations across Japan, in order to reduce the use of plastic bottles and other single-use containers, so that we can contribute to reducing environmental impacts and creating attractive cities and towns.
Let's set off a wave of Refill movements across Japan using this platform to involve various parties, such as local groups that promote water refilling stations, local governments and businesses.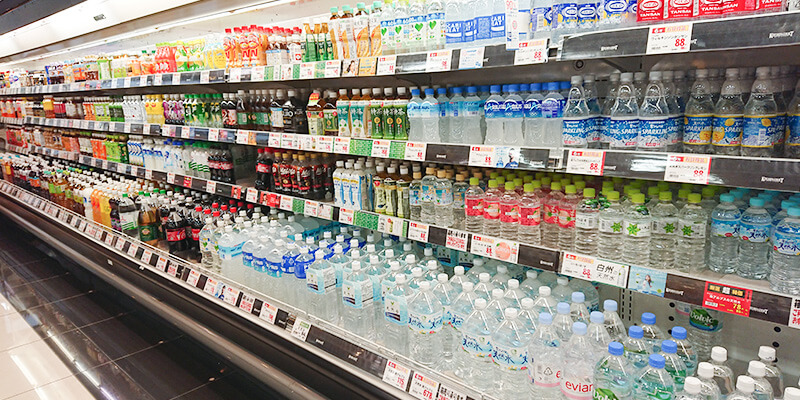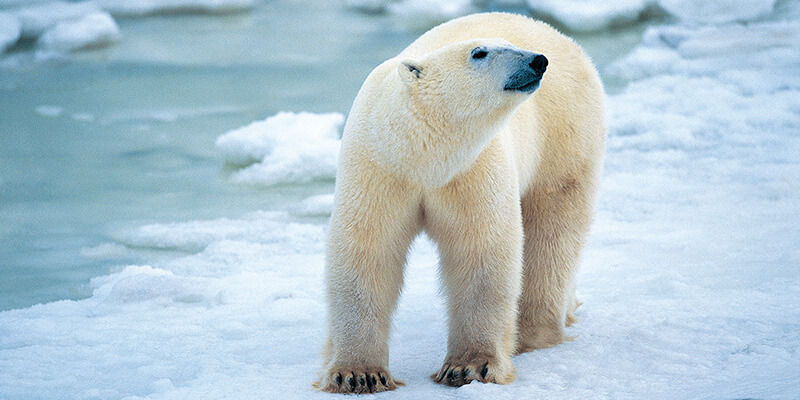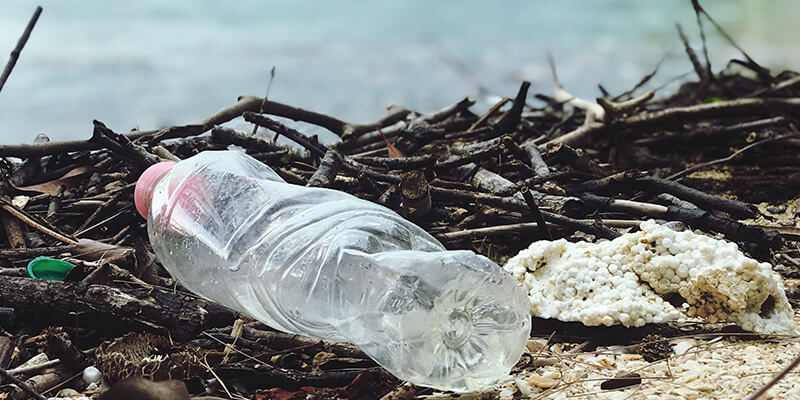 WHY REFILL?
It is now common practice to consume beverages in single-use containers such as plastic bottles. Japan produced 22.7 billion PET bottled beverages in 2017 (*1), but due to a well-established recycling system where approx. 90% of PET bottles are recycled, many consumers have misunderstood that sorting and recycling plastic bottles would solve all the problems.
However, recycling plastic bottles would still leave us with the vast amounts of resources and energy consumed and CO2 emitted in the product life cycle, which include the production of bottles from oil resources, the transportation of heavy liquid, the refrigeration at the selling stage and post-consumption recycling (please see "Figure. Comparison of environmental impacts of drinking water from PET bottle and Tap" on theSui-Do! (Tap Water Do!) website).
Some inappropriately discarded plastic bottles also pollute the natural environment such as mountains and the sea.
Almost all parts of Japan provide high quality tap water. You can avoid the consumption of plastic bottled beverages by choosing tap water.
*1: 2017 statistics (FY 2018 Report, the Council for PET Bottle Recycling)
WHAT'S GOOD?
With many Refill Stations available throughout the city, you can hydrate and refill your bottle at any time: it's convenient, pleasant and cost effective! In addition, it contributes to achieving the Sustainable Development Goals (SDGs), as it has many benefits for the global environment and local communities.
Reducing environmental impacts

By choosing tap water over plastic bottled beverages, you can save Earth's limited resources and greatly reduce CO2 emissions. CO2 emissions from drinking tap water are one thousandth that of imported PET bottled water (the Bureau of Waterworks, Tokyo Metropolitan Government).

Raising awareness about the conservation of local water resources

Having the choice of tap water will give us an opportunity to think about and take action for the conservation of water resources such as rivers, forests and groundwater, as well as the oceans.

Water as a basic human right and a heatstroke prevention measure

Water is a basic human right that is essential for our survival. Providing hydration infrastructure is a public sector responsibility. It is also the most important measure for heatstroke prevention.

Creating attractive cities and new communication opportunities

Having greater numbers of stylish drinking fountains and water bottle filling stations will make our cities more attractive. New communication opportunities and harmony between people can also be created through water bottle filling services at shops and conversations over slowly brewing tea.
HOW TO EXPAND?
Refill Japan's Refill Stations must meet two criteria:
Anyone can use them for free.
The water must come from a tap.
Refill Stations can be in various styles, including water supply infrastructure such as drinking fountains, water coolers and water bottle filling stations, as well as shops that will refill your bottle.
We at Refill Japan recommend that interested parties take the following steps to increase the number of Refill Stations.
Step 1
Encourage the maximum use of existing infrastructure
Check the locations of existing drinking fountains, cafes and other shops that refill your bottle for free. Let the public know through mapping, etc. and encourage them to use the facilities.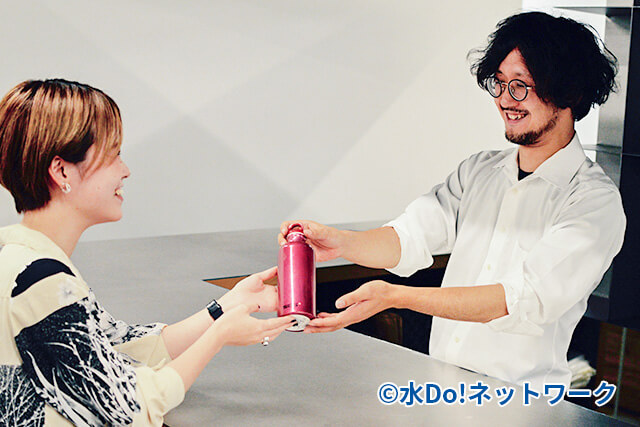 Step 2
Install temporary facilities at event venues and in the street for PR and demand survey purposes
Install temporary refilling stations* (directly connected to a tap or a tank) and conduct surveys, demonstration tests, etc. *If you wish to lease a Refill Japan temporary refilling station that can be directly connected to a tap, please contact our secretariat via email.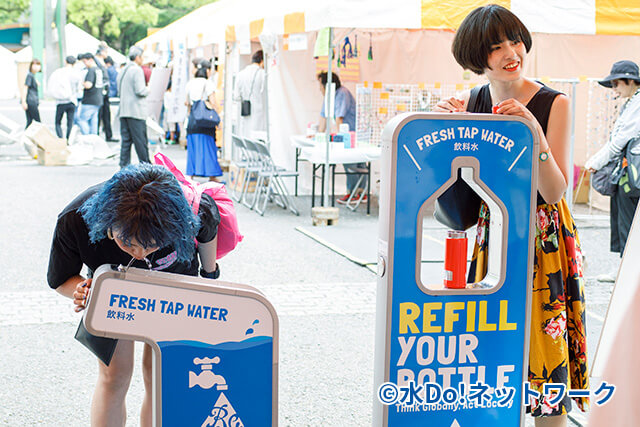 Step 3
Ask for the installation of permanent infrastructure in the city
Ask for the installation of permanent infrastructure at local government facilities, transportation facilities, commercial facilities, etc.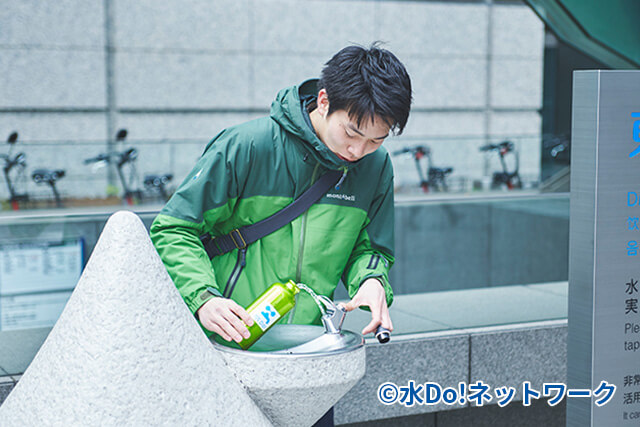 Do you want to work with us as a local Refill group? Please check this page and get the more detailed manual (in Japanese).
ABOUT US
The campaign organizer: Sui-Do! Network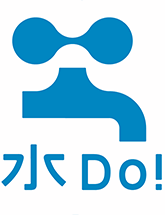 Sui-Do! (Tap Water Do!) is a campaign to encourage a reduction in environmental impacts, the conservation of local water resources and the creation of people-friendly, comfortable cities, by choosing tap water over beverages in single-use containers such as plastic bottles. The campaign was launched by Friends of the Earth Japan (FoE Japan) in June 2010, and it was taken over by Sui-Do Network made up of supporting organizations in 2014, in order to expand the campaign.
PARTNERSHIP
Partnership with UK's Refill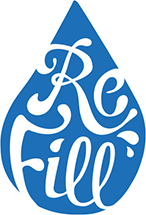 Refill Japan partners with the Refill campaign which started in Bristol, the UK in 2015 and continues to expand Refill Station networks across the UK and beyond. We will expand the Refill Revolution through international joint actions, etc. in order to solve global environmental problems, while continuing country-specific campaigns domestically.